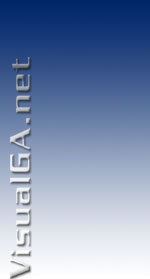 An Innovative Solution to Administer General Assistance
VisualGA.Net - Demonstration Videos
Category:
TIP: To display the browser in full screen mode, refer to this help page. Also, if you are having trouble playing videos, try clearing your browser temporary internet files, close your browser, and reload the page.

General Assistance Application Process (Step 1 - Add the Application)
This video is the first in a series of how to issue General Assistance for a new client

Your browser does not support the HTML 5 video tag. See here for a list of compatible browsers.